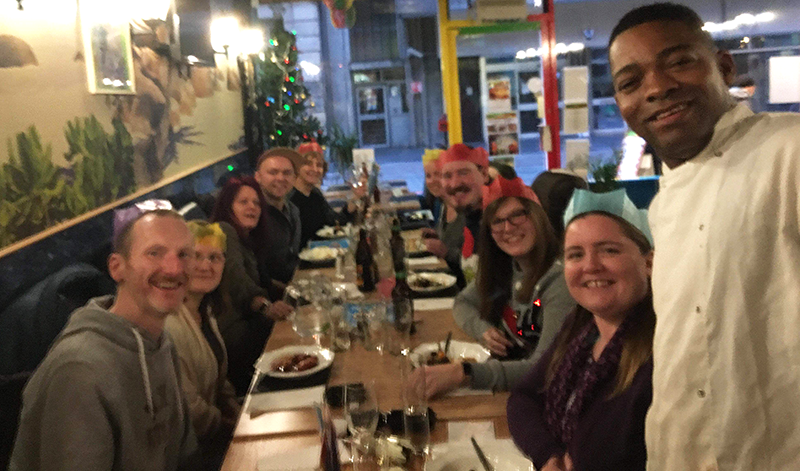 If you're looking at the Highland Web Group, perhaps you're hoping to connect to other technical professionals and hobbyists in the Highlands. I know I am! Here are some resources that can help.
Tech Meetup
The Tech Meetup has various locations across Scotland like Edinburgh and Stirling. They also have an Inverness location. They meet monthly.
While the Inverness pages on the Scotland-wide web site seem out of date, you can find them on Meetup and EventBrite (as of May 2023.)
The Tech Meetup has a somewhat broader range of topics than the Highland Web Group, and in my experience is less focused on design and software. They also have talks and presentations more frequently rather than frequent "let's socialise" get-togethers.
It's a small community, so of course there's some crossover.
TechScaler and CodeBase
CodeBase has been an active Scotland-wide organisation for a long time. But after the Scotland Technology Ecosystem Review, they got the charter to start a network of "Tech Scaler" organisations, to create more geographical centres of technical aptitude, competent professionals and good peer networks.
CodeBase has a free online community for Scotland with some Highlands folks. It's a good place to start looking for events and people.
As of May 2023, TechScaler also has a local space in WASPS, though it's not yet clear what it will be used for. They've begun running "Unfiltered" local events. You can also check out their general Scotland-wide (sometimes remote) events on their home page.
The Data Lab
The Data Lab is a Scotland-wide training organisation for data professionals. It operates a masters degree program at UHI in Inverness, among many other things.
It also has a free online community with connections to folks in the Highlands. It's a bit more specific than TechScaler, with a strong focus on data-related training, jobs and events.
XPONorth Digital
This Highlands-and-Islands organisation offers help and advice to local businesses. They offer in-person events, but seem less tech-specific.